After my 100k British champs and qualifier early April, this time in Bedford and on the track just much shorter laps and longer ! With my crew in Tow Jo and Trevor we arrived the night before and stayed locally ready for the start at 6am
ASadly the weather went from last years sunburn to very windy which made it very challenging to fight during such small laps. Having nailed the nutrition in the 100km I followed the same set up just over a longer period and more carbs with a marginal increase. All of which worked a dream and couldn't fault the execution especially as we started with 15 and only 4 finished and the wheelchair athlete. With all the classy runners internationally on the track never did I anticipate to win the race outright.
Three weeks after finishing second at the British 100km Championships to my TeamHour 7 team mate I headed for the track. I had written down 3 targets of improving my PB, 12hr and then the overall female Win. I went through to a 12 hour British record of 140.310km and holding on for a huge improvement in my own British 100 mile record of 14:10:51. Along the way improved the British womens FV40 50 mile mark to 6:36:27.
Athlete Profile (thepowerof10.info)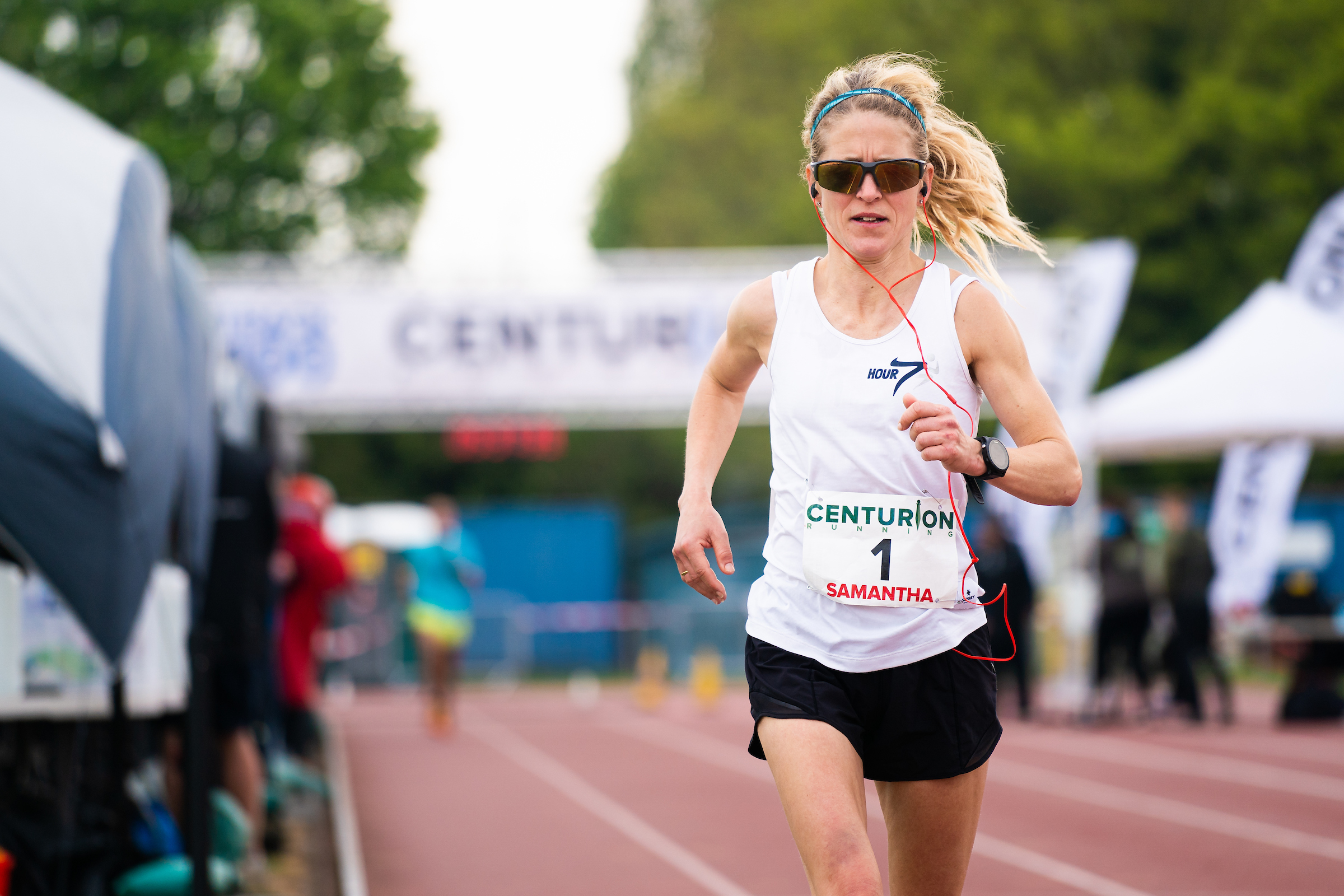 Photo Credit: Sam Amend (Steve Ashworth)
Following on from the track success I was then interviewed by BBC South, Radio Berkshire, Radio Oxford, and FiveLive.
Photo Credit: Sam Amend (Trevor Hunter)
Comments
comments